La Rochelle: much more than just a port !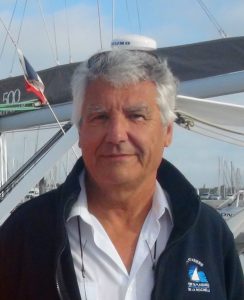 Your first point of contact: Christian LEMOINE
Harbour master, responsible for welcoming tall ships into the Old Port. With a wealth of experience at the port, Christian will be your sole point of contact for your journey into La Rochelle, from preparing the port up to the point of your arrival.
Please do not hesitate to contact him for more detailed information :
Tél : +33 (0)603 540 057 ou : +33 (0) 611 411 768 VHF : canal 9
vieuxport@portlarochelle.com

Maximum comfort when tall ships arrive at port at the 'Bassin des Chalutiers'
Capacity
Maximum length: Yachts up to 50 metres in length (270 linear metres available). If your ship is longer, it is necessary to make a reservation at the harbourmaster's office.
Maximum width: 15 metres
Draught: up to 5 metres
Yachts up to 12 metres in length and with a draught of 2.20 metres will be given priority at the basin of Minimes port, unless the client has specifically requested a berth at the Old Port (providing that berths are available).
Prices
Upon request, contact: Christian LEMOINE
Tel : +33 (0)6 03 54 00 57
Equipment and services
Drinking water: on the docks
Electricity: 16A – (63A or 125A on request)
Wi-Fi (by subscription)
Refuelling (private supplier for tall ships): OCEDIS – Tel: +33 (0)546 421 212
Travel lift (150 tonnes)
Onshore storage available (depending on the size of the boat)
Site under 24h surveillance (video cameras and night guard at the harbourmaster's office). Option for private security (external provider)
Specific containers for sorting waste
Blackwater and greywater emptied free of charge (upon request at the harbourmaster's office)
Toilet facilities/showers
In the immediate vicinity of the basin :
100 free parking spaces (Gabut) and 615 paid parking spaces (Saint Nicolas)
Tel: +33 (0)(546 411 468
La Rochelle station
Pharmacy
Transport: bus, car or bicycle rental, taxi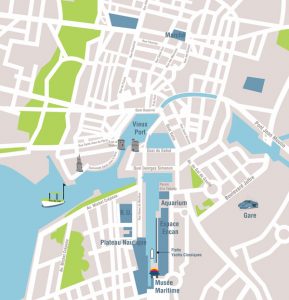 Major technical stopover on the Atlantic coast

Le Pôle Refit La Rochelle, a partner association of the port, unites more than 20 local businesses and has all the capabilities and infrastructures necessary for refitting and servicing your ship. In terms of engineering, services and know-how, these high-calibre professionals possess diverse skills, yet work together in harmony :
Project study and management
Shipyards for yachts, motor yachts and classic yachts
Paintwork
Sail-making
Sheet metalwork, plastics processing, treatments, stainless steel and aluminium work
Woodwork and carpentry: design, production and modifications in wood (for interior and exterior)
Electricity and naval electronics
Tack and ceiling
Mechanics and motorisation

Do you have a question, suggestion or specific requirement regarding maintenance or renovation work on your ship? Contact Manon de Mascureau, your main point of contact at Pôle Refit La Rochelle. Manon will put you in contact with professionals who will help you with planning and realizing your project.
Tel. : +33 (0)5 46 28 85 63
Mob : +33 (0)6 22 98 42 80
manon.de.mascureau@polerefit.com